Soul Souvenirs Exhibit Design
Exhibit looking at the history of soul, funk and R&B music in Durham, NC.
"Soul Souvenirs: Durham's Musical Memories from the 1960s and 1970s" was originally developed as the exhibition component of "Bull City Soul Revival," a collaborative humanities project organized to recover Durham's rich heritage of soul, funk and R&B music. Funded by the North Carolina Humanities Council and the Durham Library Foundation, the BCSR project included the exhibition, a lecture series and a performance. Being a huge fan of soul music, it was immensely rewarding to learn more about the history of the scene here in my own backyard.
A selection of tunes from many of the artists featured in the exhibit is available to stream via Soundcloud (I suggest listening while you peruse):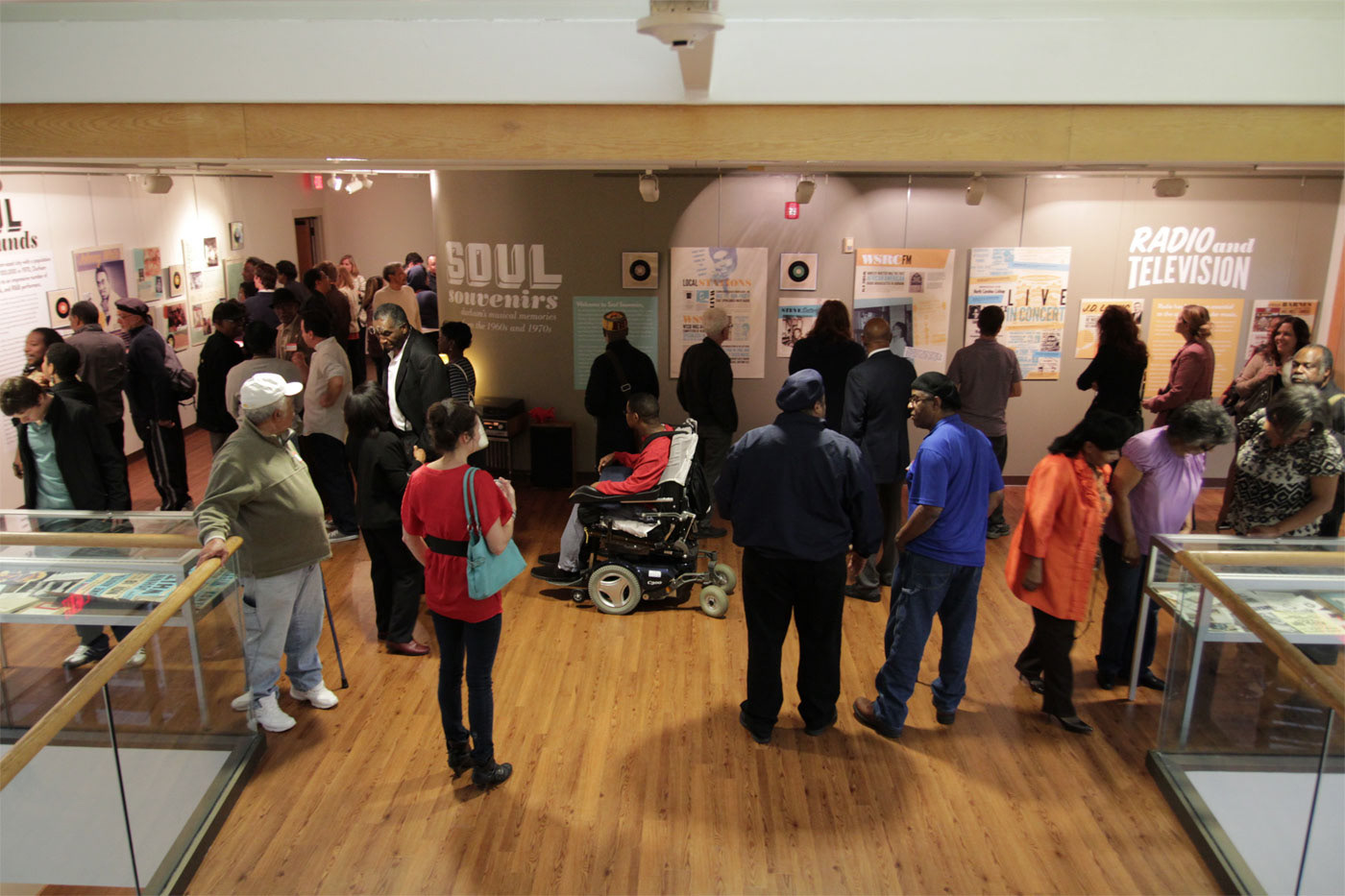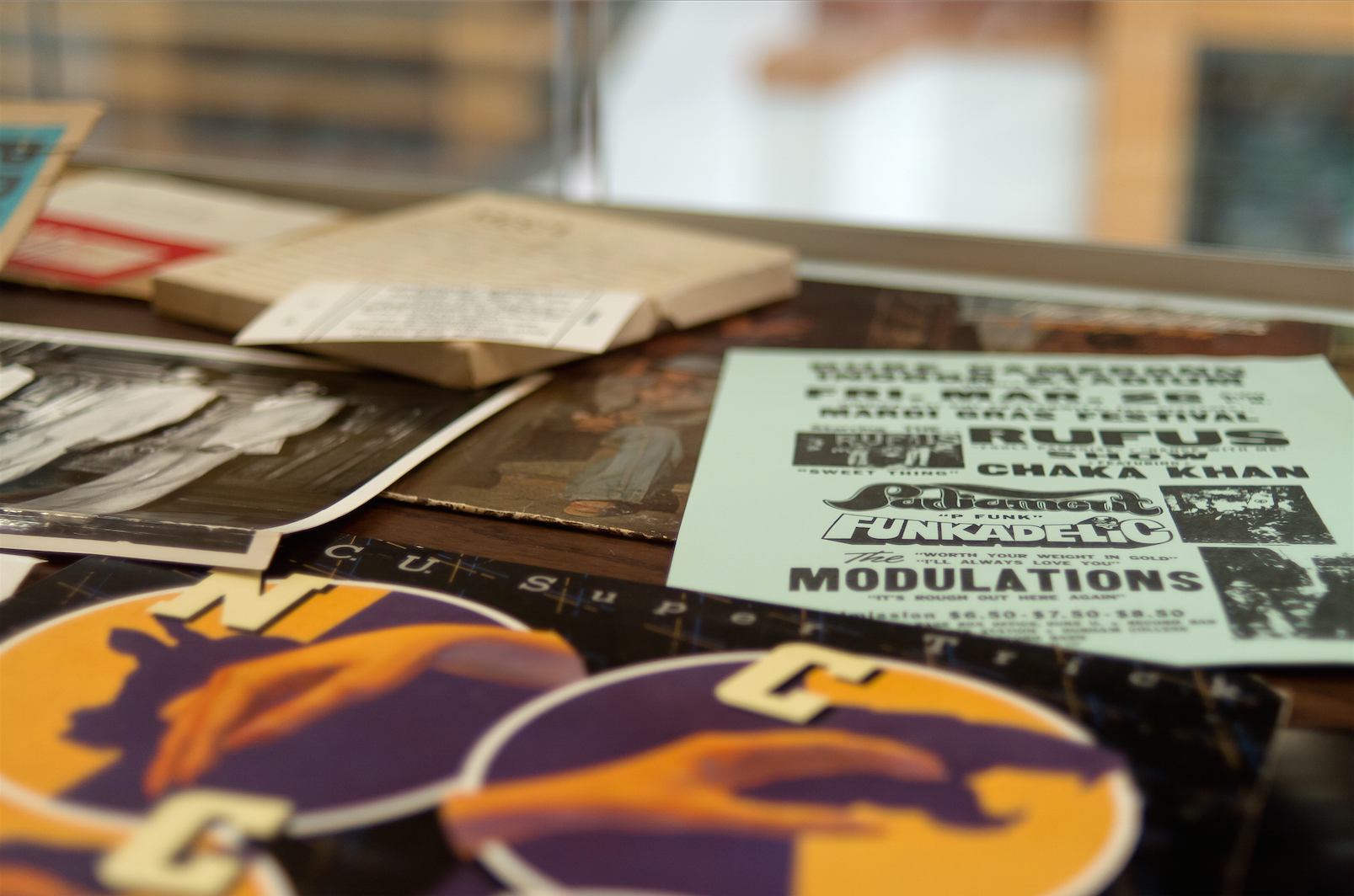 The exhibit examines how the sounds and scene were shaped by the culture of record stores and night clubs, local high schools and churches, and even the civil rights and black power movements of the era. In short, we sought to tell the story of Durham's African American community in the 1960s and 1970s.
The exhibit content was written and images archived by historians Jason Perlmutter and Josh Davis of 
Carolina Soul
.
Robin Vuchnich
assisted with the design.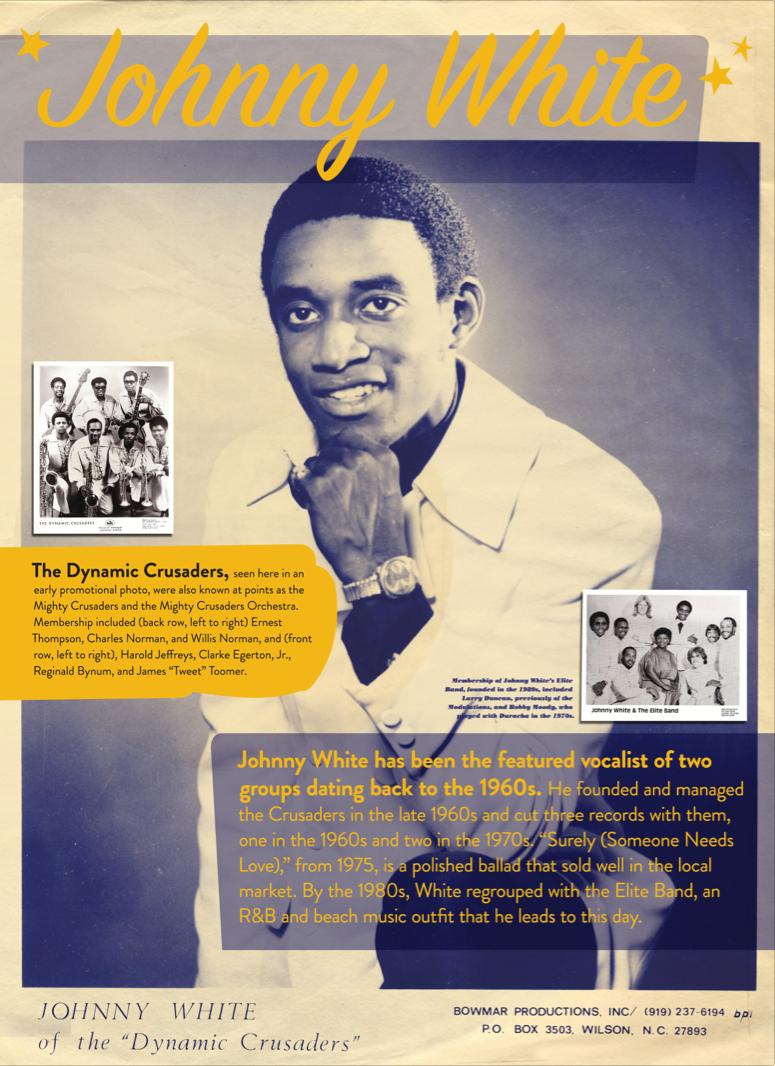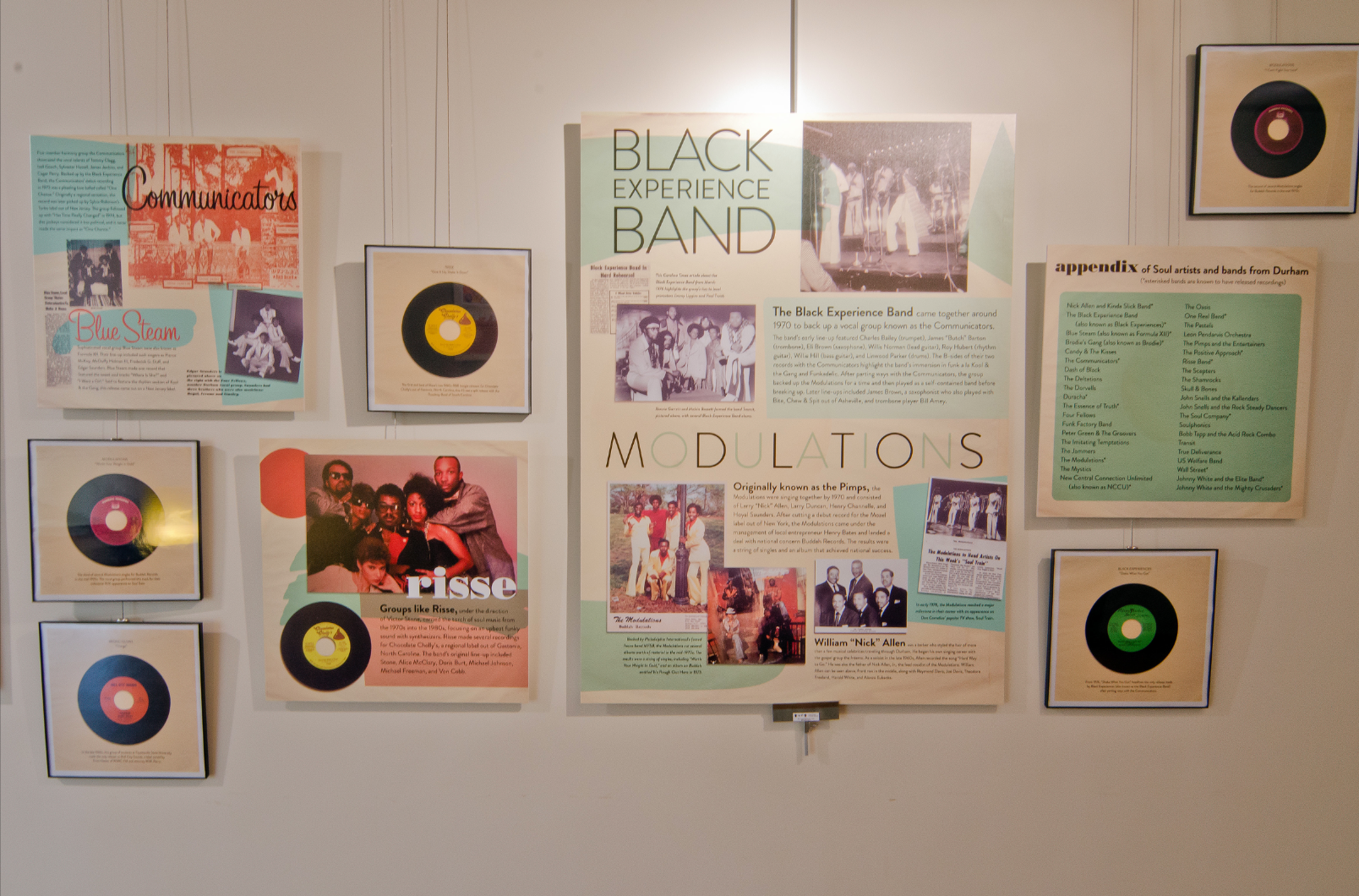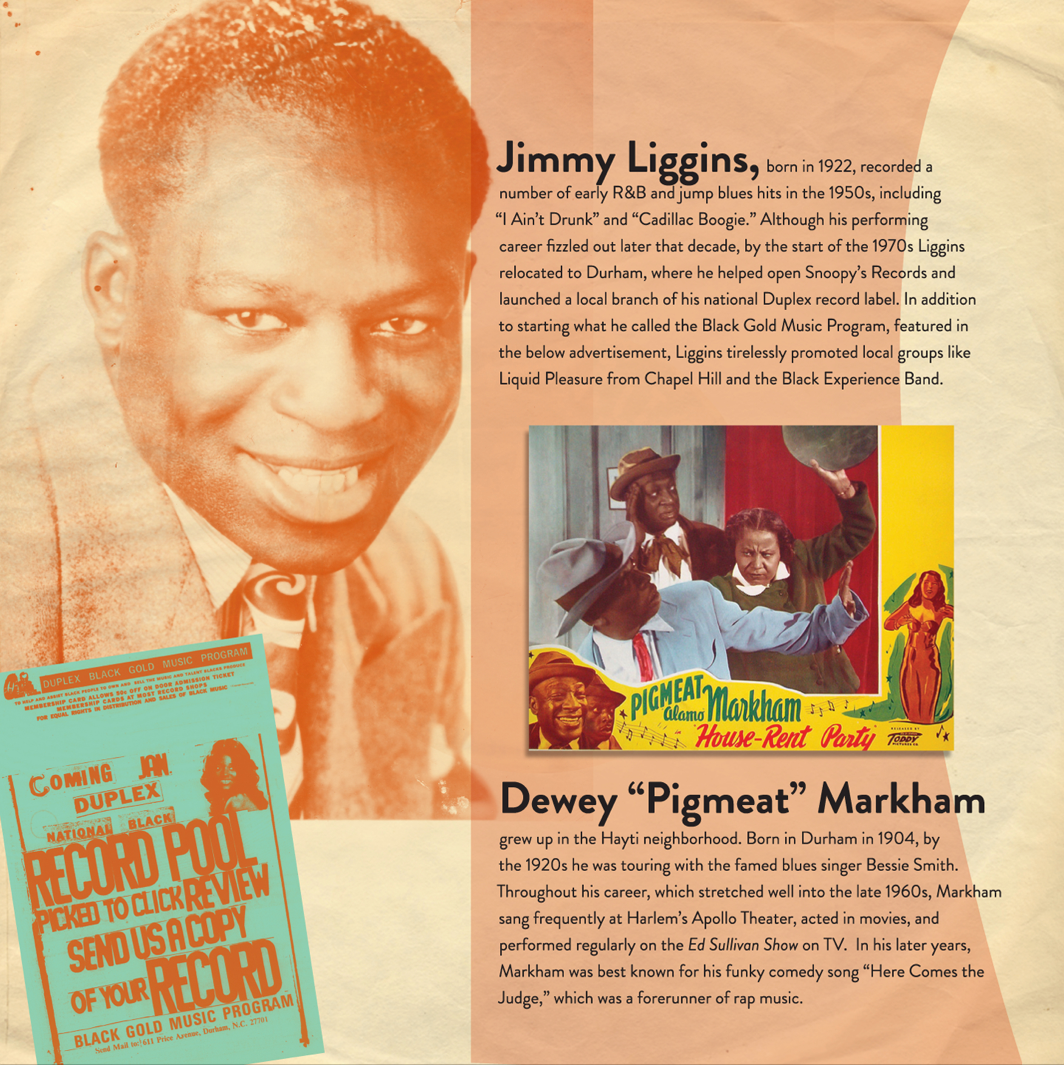 The exhibit was originally on view at the Hayti Heritage Center in Durham from April 19-June 10, 2012. On May 9, 2012, the Independent Weekly ran a 
cover story
 devoted to the project. The project is currently on view at the Museum of Durham History's History Hub, through September. I am working with the Durham Library on a web version of the exhibit to launch summer 2014.