SiteWork Identity and Direction
Branding and misc. design for artist-led organization supporting site-related work in the Triangle.
Identity (logo, environmental graphics, print and web design) for
SiteWork
, an artist-led organization supporting contemporary artists working in installation, video, and performance in Raleigh, Durham and Chapel Hill, North Carolina. SiteWork seeks to increase exposure for contemporary and noncommercial modes of art making and art experience in the Triangle, and to facilitate exchange and collaboration among Triangle-based, national, and international artists engaged in site-related work.
In addition to working on these identity pieces, I co-founded and direct the project. We will be hosting two exciting new projects in downtown Raleigh in September, 2014.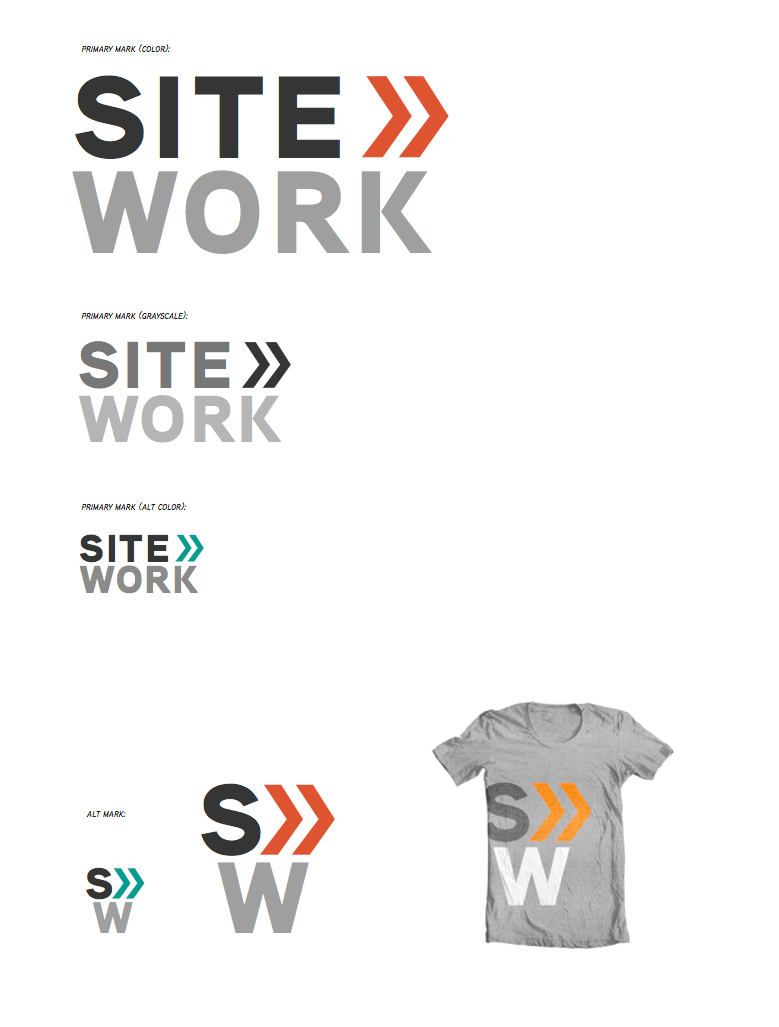 SiteWork's first project was an expo of site-related work timed to coincide with the
Hopscotch Music Festival
in 2013. The expo featured work by seven local, national and international artists at sites across downtown. Each project was identifiable as a SiteWork project by presence of the SW mark.   
For Xaviera Simmons' project at CAM Raleigh, I designed a larger wall text for the entry to the gallery: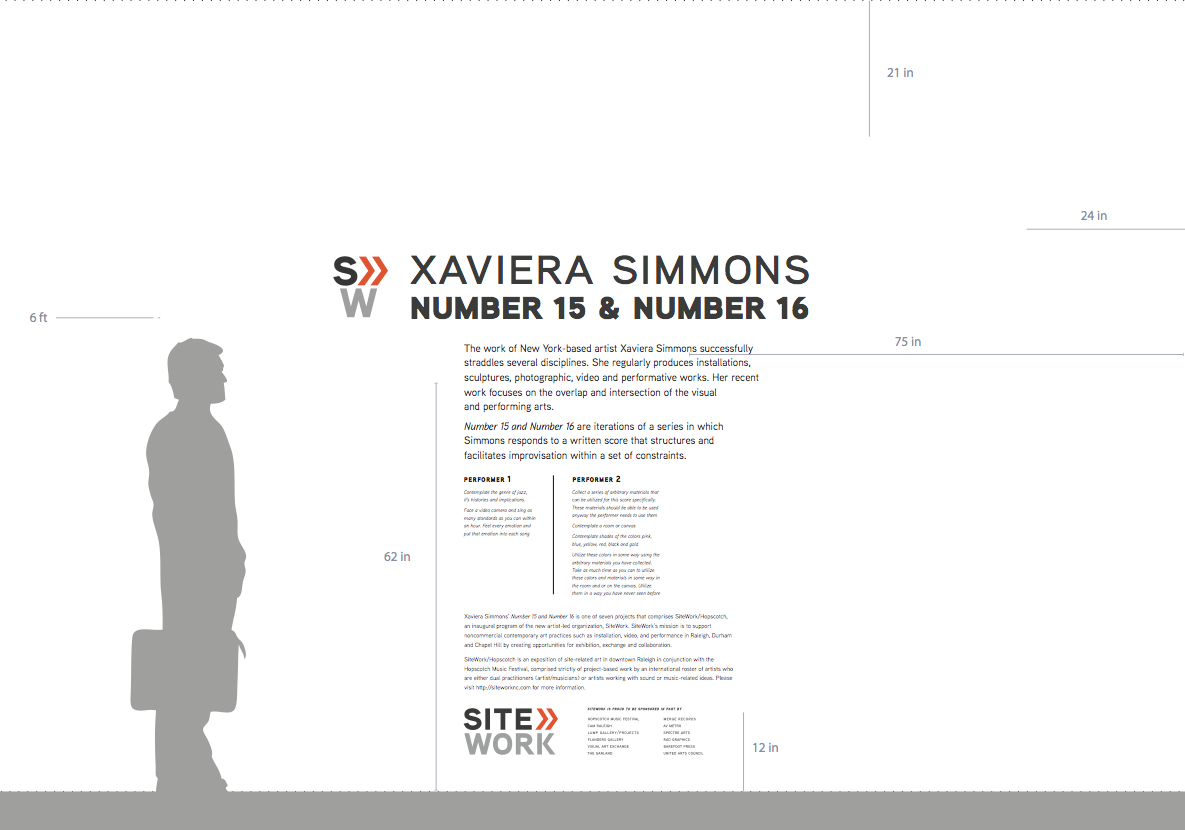 We distributed promotional postcards to festival-goers at strategic locations in the run-up to Hopscotch. Here are the front and back sides of the card: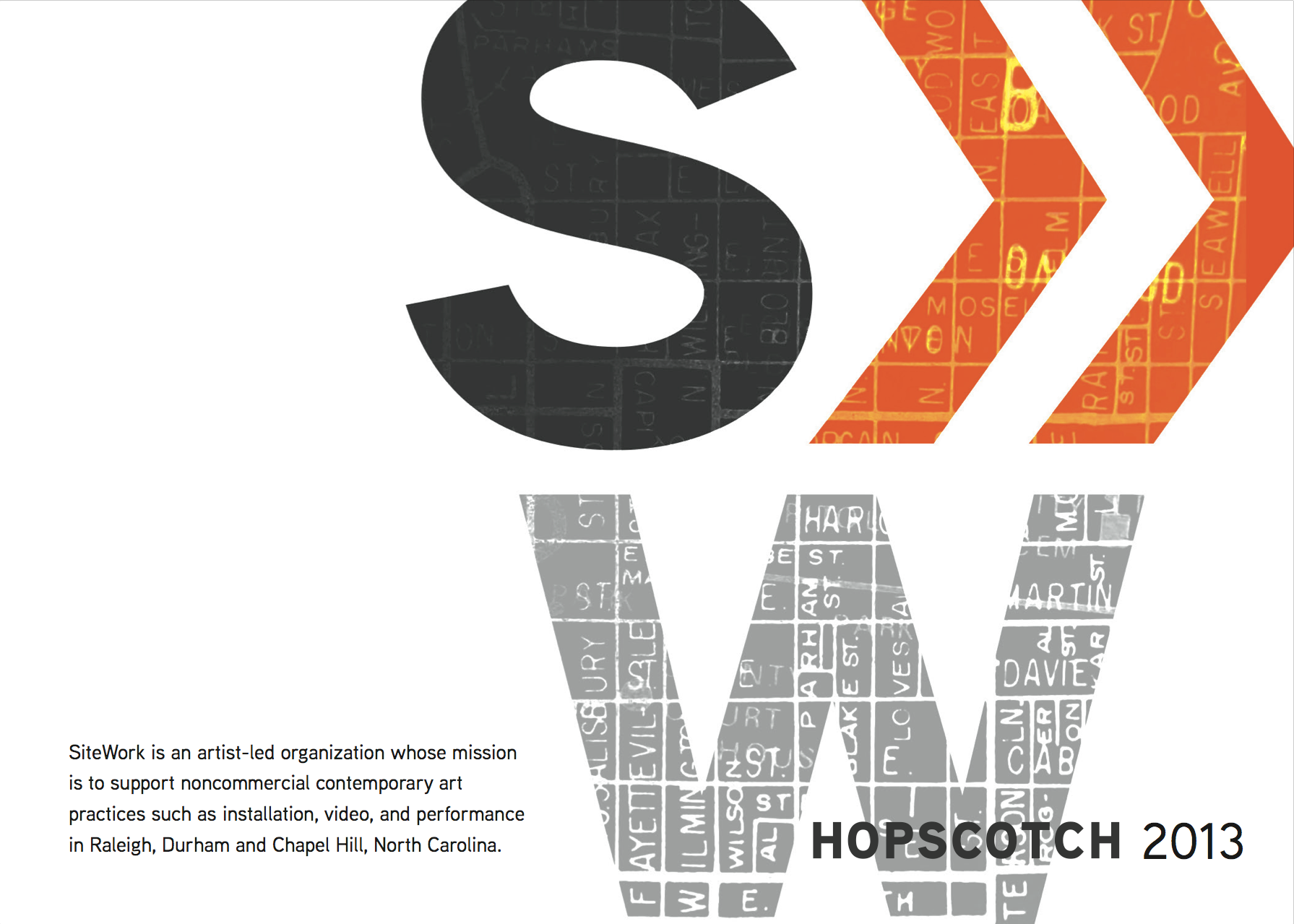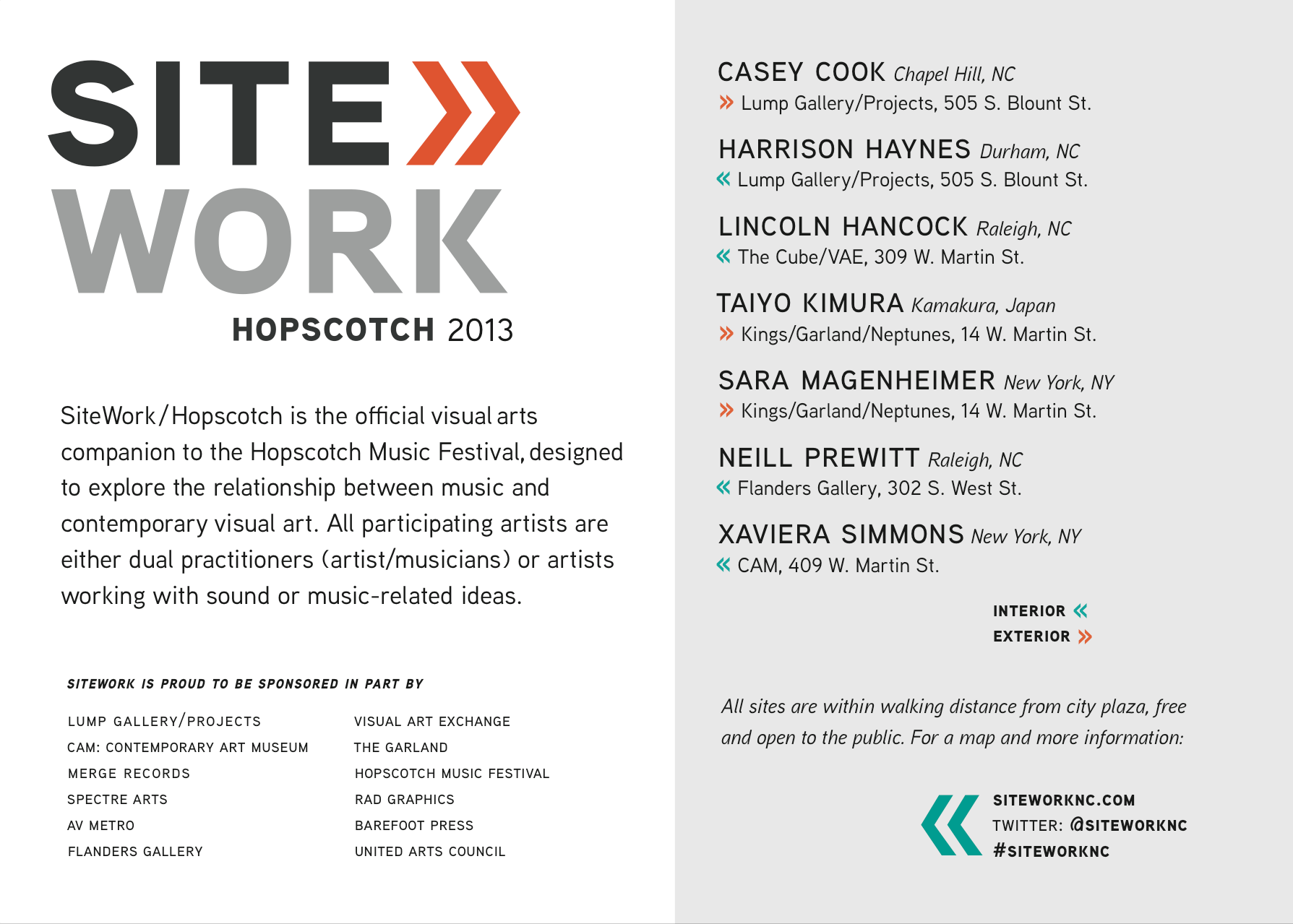 For Taiyo Kimura and Sara Magenheimer's videos, projected at street level outside one of the festival's main venues, I designed simple titles in line with the SiteWork identity, reinforced by a vinyl version of the SW mark: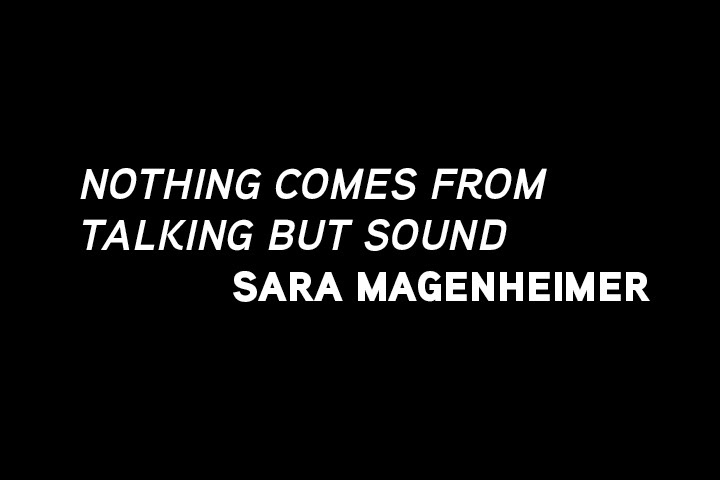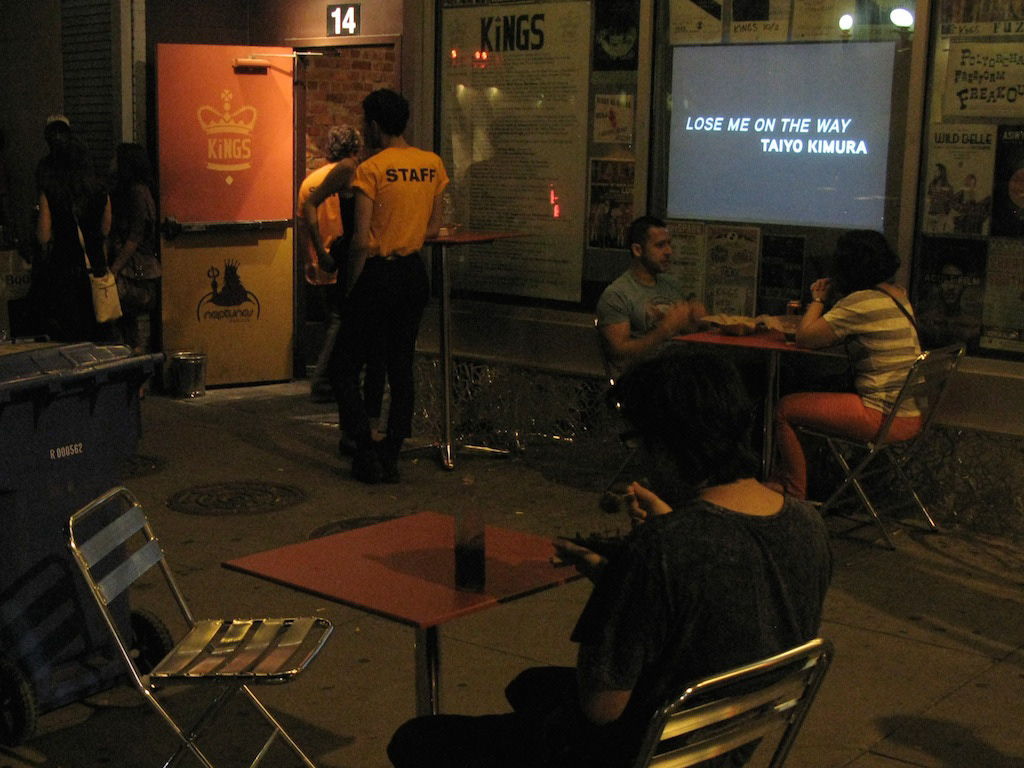 Below are some images from SiteWork/Hopscotch 2013 projects. 
SiteWork will host two new projects in  downtown Raleigh in September 2014 for the fifth anniversary of the music festival.